Collection:

Stylus Sling Corporate Orders
Stylus Sling corporate sales allows companies to buy the Stylus Sling in larger quantities to provide each employee a way to store and protect their Apple Pencil.
---
Make Corporate Request
Want corporate or school branding?
Contact us to start a custom order for your Stylus Sling with your school or corporate logo!
Note: We can customize the Stylus Sling to reflect your school or corporation logo. Please contact us for production of the custom label. This is great for education facilities or corporate campuses to brand iPads for students or employees. New custom logo orders require a minimum of 30 units ordered and has a lead time of about 3-5 weeks.
---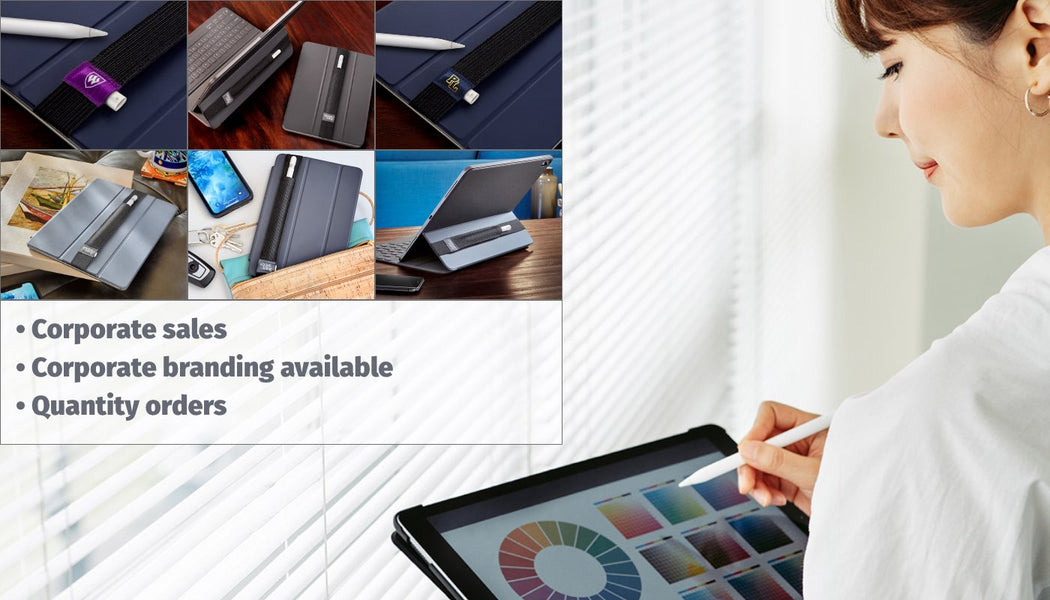 We offer quantity bulk orders

– with or without custom corporate branding –


so please contact us to arrange a quote for your company or business! Make Corporate Request
---
Small Teams Corporate Packs
Purchase 5-packs of the Stylus Sling and Save!